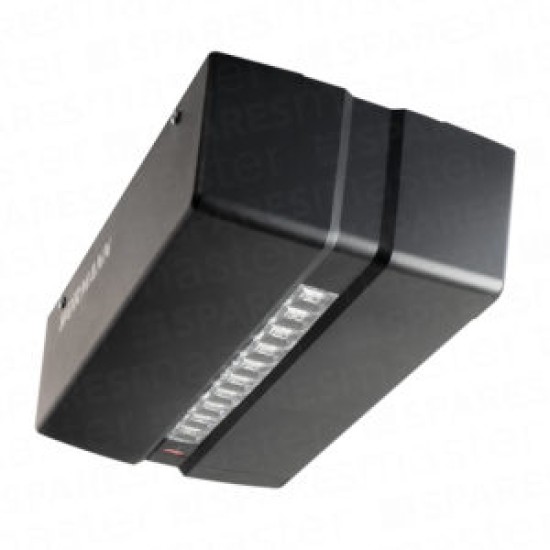 New
Hormann Promatic Bisecur Series 4 Head Only
Garage Door Operator – ProMatic BiSecur – Series 4 (Head Only) - Door opening up to 40% faster (in comparison with ProMatic series 3)
ProMatic garage door operators feature the same proven Hörmann technology as all Hörmann premium operators. This guarantees reliable function – at an attractive price. Even in a garage without a mains connection, you can enjoy the comfort and convenience of an operator. Easy to transport, it can be recharged in a matter of hours.
ProMatic
Pull and push force: 600

N

Peak force: 750

N
Opening speed: max. 14 cm/s
Door width: up to 5000 mm (max. 11.25 m² door surface)
Hormann part no' 4510294


Some of the NEW series 4 operator features include:
Energy-efficient LED lighting for bright, even garage illumination
Low power consumption of less than 1 watt in stand-by mode
Up to 40% faster door opening in comparison to ProMatic series 3
New 3rd opening height for "Ventilation" setting
HCP interface to connect accessories or external SmartHome systems
The ProMatic cannot be used on Hörmann LPU 67 sectional garage doors.
1) Depending on door type, door leaf weight and door size
Model:

Hormann Bisecur Series 4 HEAD

Weight:

8,000.00g

Dimensions:

600.00mm x 300.00mm x 200.00mm