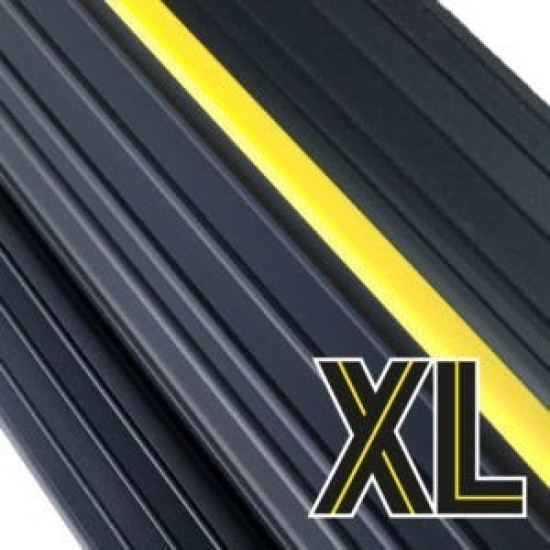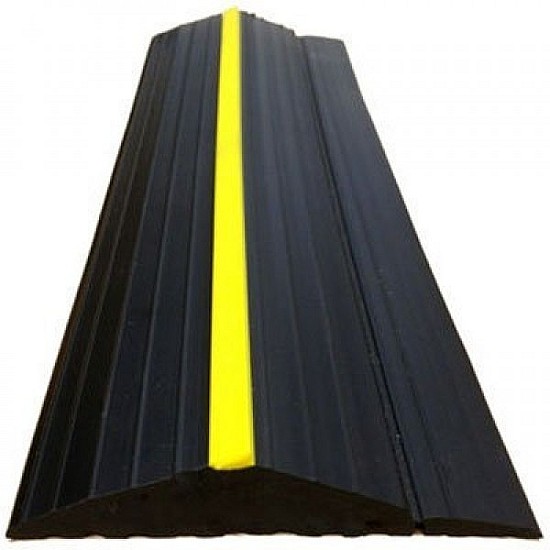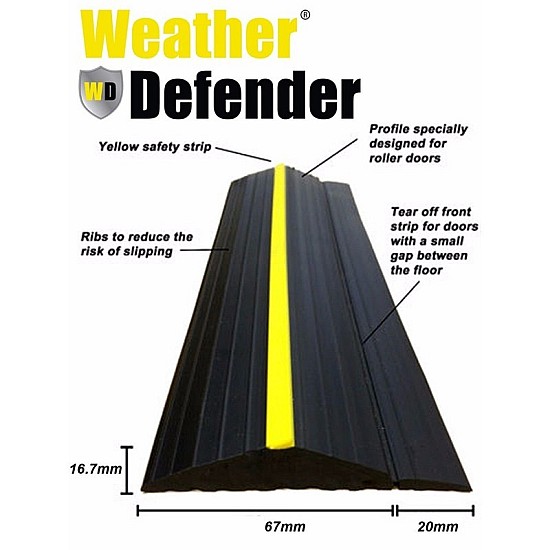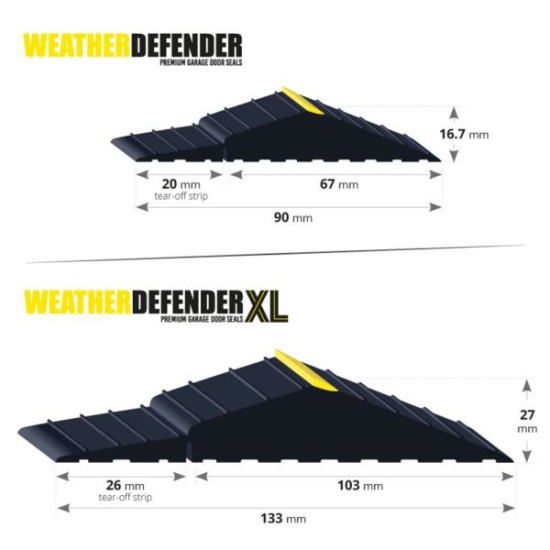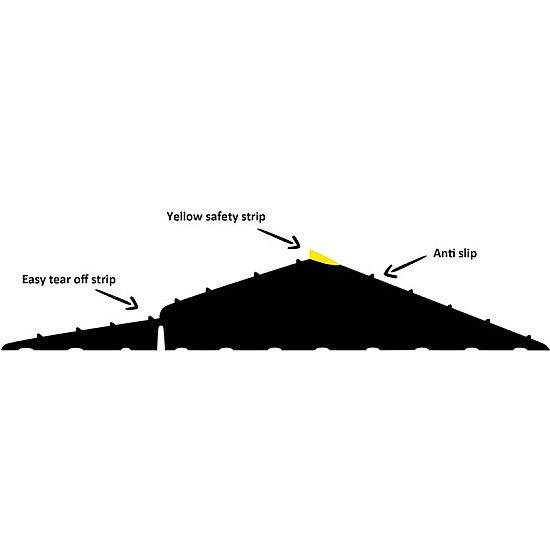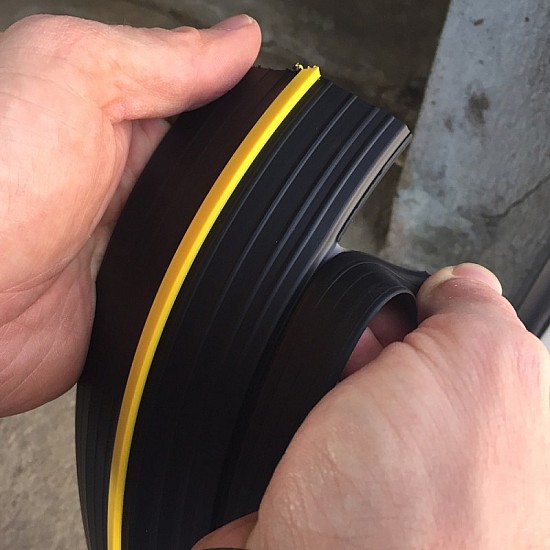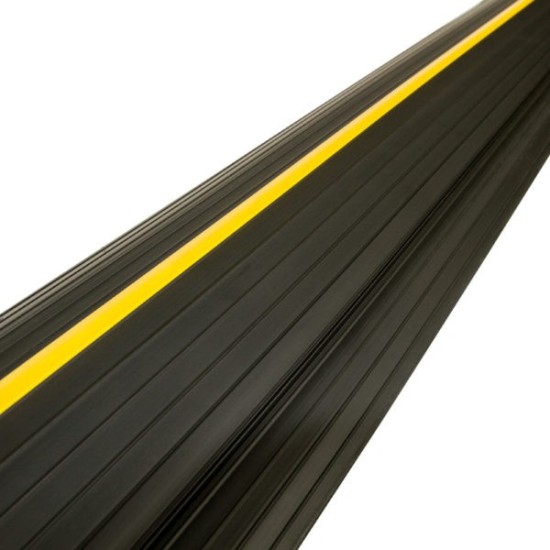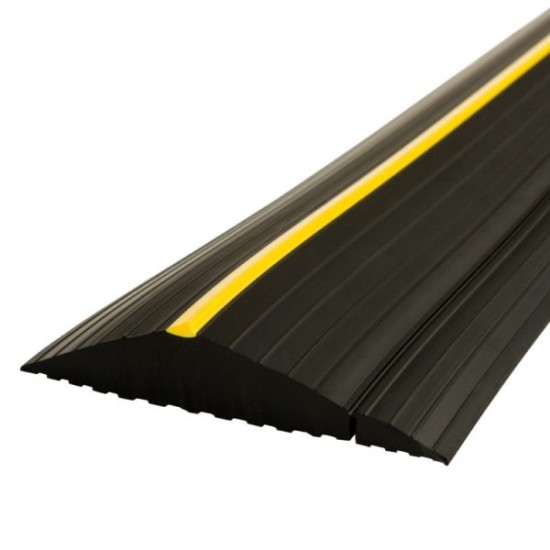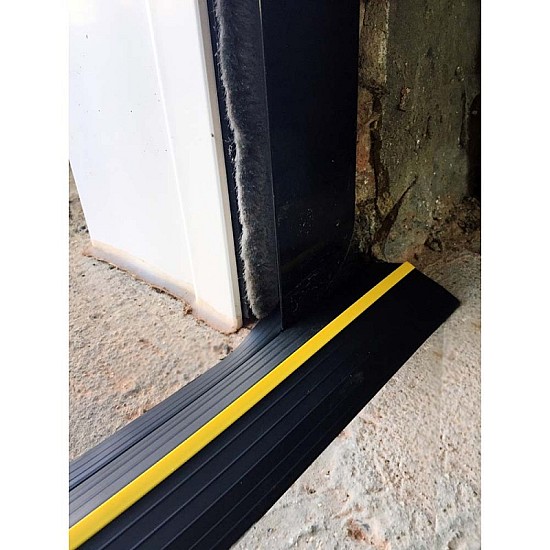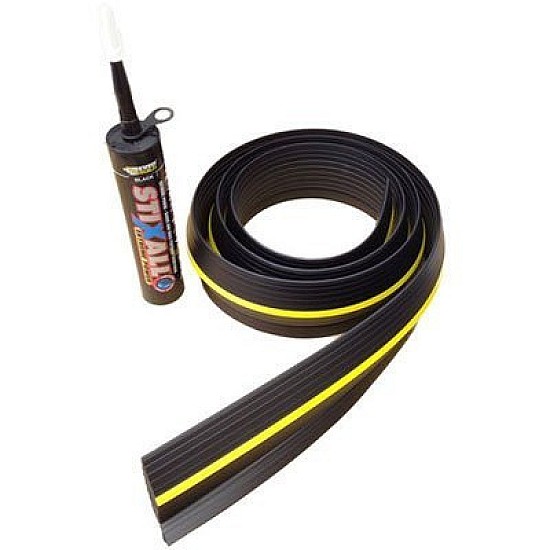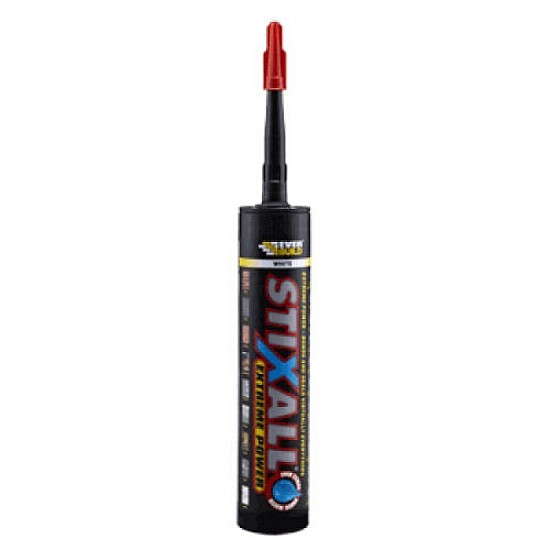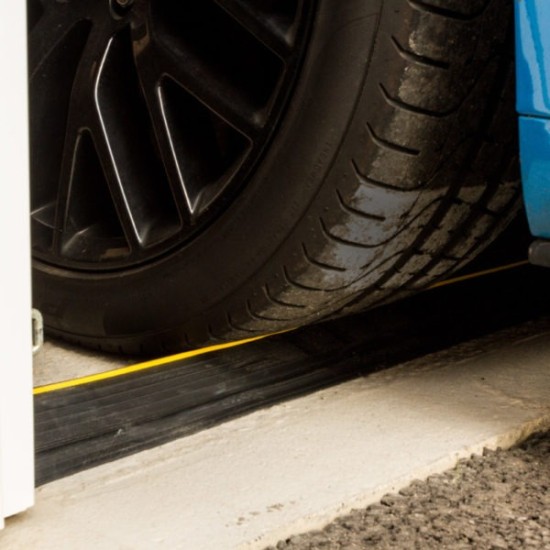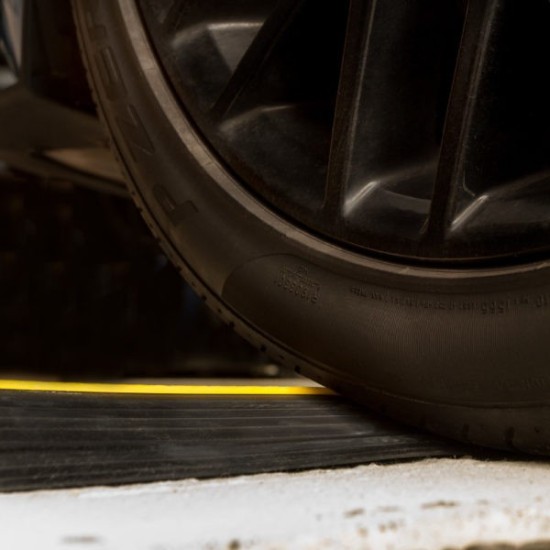 Same Day Dispatch Available
Order before 12 pm Mid-Day today for same-day dispatch
(Monday-Friday only) Excluding Bank Holidays.
Saturday /Sunday Delivery Available
Saturday/Sunday delivery available for orders placed between Thursday 12 pm Mid-Day - Friday 12 pm Mid-Day
27mm SOLID Garage Door Weather Defender Floor Threshold Seal Kit - XL
The most unique and versatile Garage Door Floor Seal on the market.
Are you tired of sweeping leaves out of your garage or having rain water trickle under your garage door? The Weather Defender floor seal will prevent, rain, snow, leaves, dust and dirt being pushed under your garage door by the wind!
Heavy Duty Garage Door Floor Mounted WEATHER DEFENDER Threshold Seal KIT complete with a tube of StixAll black adhesive (seal lengths of 5000mm have 2 tubes included, 6300mm have 3 tubes included) and instructions.
Please select the appropriate size for your garage; for example a 7ft (2135mm) Garage Door you would select a 2600mm as this includes an overlap to fit behind the frame both sides - can also be easily trimmed down if required Weather Defender has been designed and manufactured exclusively in the UK to be the ultimate garage door threshold seal.
It is a versatile Garage Door Floor Seal that can be fitted to Up and Over, Sectional, Roller (Shutter) and Side Hinged Garage Doors, whether they be Manual or Automatic.
Produced from a high quality, flexible, eco-friendly PVC that can withstand driving over by domestic or commercial vehicles, whether equipped with inflatable or solid rubber tyres.
Closes Gaps from 0mm to approx 27mm. (Height of Rubber Seal). Seal spans approx 133mm (Width of Rubber Seal) This ribbed-back Seal will bond to painted and unpainted concrete floors using the adhesive provided - Available in 5 lengths & a 25m trade length (25m trade length doesn't come with adhesive, please buy this as adhesive only if required)

Weather Defender has been designed with a solid yellow rubber line at the top of the hump. The Yellow Line ensures that the Weather Defender floor seal is highly visible for people to step over when entering and exiting the garage. The yellow line is a permanent solid rubber infill which will not come off when driven over.
The Weather Defender has a unique tear away section which when fitting the floor seal to a roller shutter door can be torn away to give the best possible results.
The base of the Weather Defender has been precisely designed with a serrated grooved base. This creates an ideal surface for the sealant, providing excellent adhesion when the rubber Weather Defender is bonded to a concrete floor.
The sealant is easy to apply (in all weather conditions). It bonds rapidly but It is recommended that the Defender is not driven over for a minimum of 24 hours after fitting.

Designed and made exclusively within the United Kingdom.
Sealant guns are available on our website
PLEASE NOTE, THIS IS THE SUPERSIZED XL VERSION WHICH IS 27MM HIGH AND 133MM WIDE - IF YOU REQUIRE THE STANDARD HEIGHT VERSION WHICH IS 16.7MM HIGH AND 90MM WIDE, PLEASE SEE OUR RELATED PRODUCTS AREA BELOW
Stock:

In Stock

Model:

Weather Defender Seal - XL
Tags: 20mm, high, garage, door, rubber, floor, threshold, seal, kit, all, products weather, defender universal, seals 27mm solid